The academy team for the Hangzhou Spark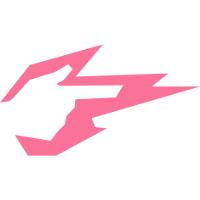 Hangzhou Spark OWL Rank #6 BERNAR Shin Se-won (신세원) off tank irony Kim Hyeong-woo (김형우) flex support Shy Zheng Yangjie (郑杨杰) dps AlphaYi Kim Joon (김준) dps guxue Xu Qiulin (徐秋林) tank superich Wu Gengtuo (吴梗拓) support has been revealed to be Bilibili Gaming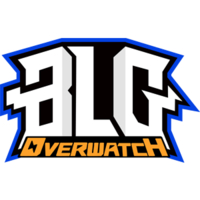 Bilibili Gaming Contenders CN Rank #1 irony Kim Hyeong-woo (김형우) flex support Kodomo Zhou Yi (周易) off tank Pineapple Li Zhuo (李卓) dps 800 Huang Li Hongding (黄李鸿定) tank Hyunjae Hyun Jae-hyeok (현재혁) support according to a post on Weibo.
Bilibili Gaming (abbreviated as BLG) is owned by Chinese streaming platform and namesake Bilibili, and also operates a team in League of Legends. This will be BLG's first entrance into Overwatch.
Joining BLG are Shy , Yakumo , over , ZiJin , M1ka , Coldest , and October02 .
Great to announced the BLG.Overwatch as Spark's Academy Team. The newly established division will take part in China Overwatch Contenders and aim for gold!
ヾ(≧O≦)〃
Here are the roster
OVER
Mika
COLDEST@CZiJin
WINTER@Yakumozu
SHYhttps://t.co/mZRTldzph9

— Hangzhou Spark (@HangzhouSpark) March 14, 2019
over, Mika, and Coldest all previously came from Flag Gaming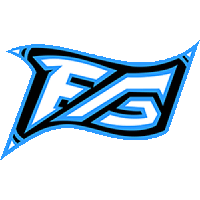 Flag Gaming Inactive ShowCheng Cheng Yu (程宇) off tank 800 Huang Li Hongding (黄李鸿定) tank . Since Flag's inception, the team placed in the top four in Season 2 and second in Season 3 of Contenders China 2018. The three players were paramount to Flag's success in Contenders.
Zijin and Yakumo were both on Team CC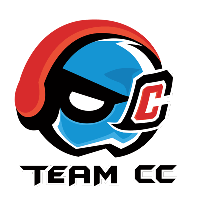 Team CC Contenders KR Rank #6 innovation Oh Seok-hyun (오석현) dps superich Wu Gengtuo (吴梗拓) support ever since its inception in 2017. They have achieved many great results while on the team, including finishing in the playoffs for all three seasons of Contenders China 2018. They were announced to have left Team CC for greener pastures a couple of days earlier.
Winter (formerly known as Beicheng or Alan) was from Never Lose Weight
Never Lose Weight Inactive Lie Huang Haoxuan (黄皓轩) off tank HUIYI Tang Yu (唐宇) flex support WON Kuo Zhan-Hao dps Derive dps Future tank Zihee Gong Zixi (龚子熙) support , which was the sister team to Flag Gaming. The team won the first season of Open Division 2019: China, and played in Season 1 of Contenders Trials 2019: China, where they ended up in fifth place. He also briefly played for Moss Seven Club
Moss Seven Club Inactive Jinmu Yi Hu (易虎) dps mAsk He Zhongming (何钟铭) dps Riven Chen Guifeng (陈桂峰) tank Ameng Ding Menghan (丁蒙涵) tank Gudan Huang Legeng (黄乐耿) support thor Fan Qi (樊奇) support during Contenders 2018 Season 1: China.
Shy has been a known force throughout the Chinese scene. Originally on the flex support role, he joined LGD Gaming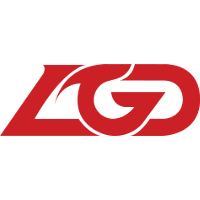 LGD Gaming Inactive Rookie Wang Jundong (王俊东) off tank Kaneki Liu Nian (刘念) dps wanli Xue Wanli (邹万里) dps Kadalis Ra Yeong-hwan dps tanqiu Qiu Tianyi (邱天毅) tank Secret Zhao Xu (赵旭) support superich Wu Gengtuo (吴梗拓) support in 2016 and was with the team when they played in the Overwatch Premier Series. Most notably, LGD finished second in the Spring Season. After Contenders began, Shy underwent a role swap to DPS and continued bringing success for LGD. The team once again finished second in both the first and second seasons of Contenders China. Shy also played for two iterations of the Chinese World Cup roster: in 2017 when he played flex support, and also in 2018 when he played DPS.
The star-studded lineup of BLG aims to make waves in Contenders China 2019: Season 1. They play Triple Six Legend
Triple Six Legend Inactive Mir Hwan Yun-ki off tank Lrc Feng Bin (冯滨) dps Rachel Lee Seung-gu (이승구) dps Shush Wang Jiafu (王家福) support 399 Li Ang (李昂) support on March 15.
Bilibili Gaming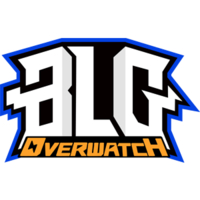 Bilibili Gaming Contenders CN Rank #1 irony Kim Hyeong-woo (김형우) flex support Kodomo Zhou Yi (周易) off tank Pineapple Li Zhuo (李卓) dps 800 Huang Li Hongding (黄李鸿定) tank Hyunjae Hyun Jae-hyeok (현재혁) support are: