ATL Academy
ATL Academy Contenders NA Rank #3 Hawk Xander Domecq off tank berd Troy Grady flex support Sugarfree Kamden Hijada dps saucy Garret Roland dps Gator Blake Scott tank FunnyAstro Daniel Hathaway support , the academy team of the Atlanta Reign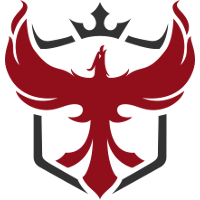 Atlanta Reign OWL Rank #10 Daco Seo Dong-hyung (서동형) off tank Dogman Dusttin Bowerman flex support ErsTer Jeong Joon dps BABYBAY Andrej Francisty dps Pokpo Park Hyun-Jun (박현준) tank Masaa Petja Kantanen support , have added PERFACT . The team has confirmed that saucy will move from DPS to flex support.
"We've returned for another season of @owpathtopro contenders...

With @dogmanow freshly graduated to @ATLReign we're pleased to introduce you to this season's starting 5. #ATLWin" @GatorOW | @SaucyOW | @sugarfreeOW | @Thee_Hawk | @Ajax1OW https://t.co/TQc4Md2H5g pic.twitter.com/aSTtKNHGsZ

— ATL Academy (@ATLAcademyOW) March 4, 2019
PERFACT played in two seasons of Contenders Pacific, finishing in the top four both seasons with two different teams. In Contenders Season 2, he played with Monster Shield KR. In Contenders Season 3, he took home the Pacific title with Hong Kong Attitude. Hong Kong Attitude was picked up wholesale by an academy team.
The team had a vacancy following the promotion of flex support Dogman to the Atlanta Reign. Their new addition, PERFACT, is a DPS player. As a result, ATL Academy DPS saucy is moving to flex support.
saucy joined ATL Academy prior to the start of Contenders Season 3 after taking first place in Contenders Trials with Second Wind. He and his teammates were runner-ups in Contenders Season 3, losing in the grand final to Fusion University.
He has since confirmed that his time on flex support will be temporary.
I will be playing flex support for @ATLAcademyOW for this upcoming season of contenders. This is not permanent but for now you will see me on flex support this season.

— Saucy (@Saucy_OW) March 5, 2019
Their first match of North America West play is March 6 against Skyfoxes.
ATL Academy
ATL Academy Contenders NA Rank #3 Hawk Xander Domecq off tank berd Troy Grady flex support Sugarfree Kamden Hijada dps saucy Garret Roland dps Gator Blake Scott tank FunnyAstro Daniel Hathaway support are: