The Contenders Season 2 core of We Have Org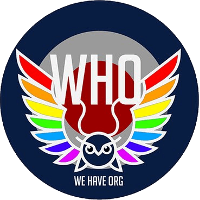 We Have Org Inactive crems Carl Aspehult off tank TwolzZ Thimo Wilts off tank SpoXez Bertram Hvass dps Chubz Simon Vullo tank kangakanga Gustaf Leufstedt support Karra Karzan Schippers support will inherit the team's Contenders Trials Europe spot as Outta My Game
Outta My Game Inactive TwolzZ Thimo Wilts off tank KaasIsBaas Lars Van Oorschot flex support ChoccyMilk support . The core will be joined by several new players.
We have taken @WeHaveOrg's spot and we are happy to announce our roster for EU Contenders Trials.

🛡️🇩🇪@OfficialProGi
💪🇳🇱@Twolzz
⚔️🇮🇱@Wayfast_OW
⚔️🇫🇮@Olu_Rhap
💉🇳🇱@KaasIsBaas_OW
💉🇬🇧@ChoccyMilk_OW

🇺🇸Head Coach: @natterOW
🇵🇱Manager: @Xandiella

— Outta My Game (@OuttaMyGame) February 1, 2019
The only player from We Have Org's Season 3 roster on Outta My Game will be TwolzZ , who was a member of We Have Org since the team first entered Contenders Trials in Season 2.
He is joined by a couple of former teammates who spent last season with Orgless and Hungry. DPS Wayfast and flex support KaasIsBaas reunite with TwolzZ. They have also brought along Olu from Orgless and Hungry, although he never played for We Have Org.
ProGi will be the team's main tank. He last played for HSL Esports. Their last player is support ChoccyMilk . ChoccyMilk last played for Augmented Authority.
They are coached by Natter and managed by Xandie . Natter coached We Have Org last season and Xandie managed Orgless and Hungry.
The Outta My Game roster will compete in Contenders 2019 Europe Season 1 Trials. They need a top two finish in Trials to return to Contenders.
The roster of Outta My Game
Outta My Game Inactive TwolzZ Thimo Wilts off tank KaasIsBaas Lars Van Oorschot flex support ChoccyMilk support is:
And their staff are: