Main tank players Tonic and Networkz have announced they have left Young and Beautiful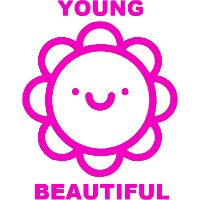 Young and Beautiful Contenders EU Rank #8 Hunni Eskil Keller-Larsen flex support KSAA Alhumaidi Alruwaili off tank Jona Jonathan Stelma dps Yiqids Victor Yiqids dps kraandop Timber Rensen tank FDGoD Brice Monscavoir support and are now free agents.
I am no longer part of @YaB_OW
I wish them good luck in upcoming Contenders Trials season 🌸
LFT Trials/Contenders/Academy as Main Tank
Discord: Tonic#0134
RT's appreciated ❤️
Special thanks to @Le_Renegat one of the best coaches in EU

— Tonic (@Toniclol) January 22, 2019
I am no longer part of @YaB_OW
I wish them good luck in contenders trials
LFT Trials/Contenders/Academy as Main Tank
RT's appreciated
Dms open, discord: Networkz#5066

— Alejandro Martin (@NetworkzOW) January 23, 2019
Tonic joined Young and Beautiful prior to the start of the Angry Cup and Contenders Season 3 Europe. The team finished fourth in their group in the Angry Cup and last in their group in Contenders.
Young and Beautiful was Tonic's third different team in three Contenders seasons. He has competed in every season of Contenders -- including in 2017 -- with teams that have operated without the backing of sponsors or an organization. In 2017, he played with 123, in Season 1 2018 he was with Orgless and Hungry, in Season 2 he was with Bazooka Puppiez and most recently he played with Young and Beautiful.
Contenders Season 3 was the first Contenders season in which Networkz was a member of a Contenders roster. He did not play in any matches for Young and Beautiful and therefore he has yet to play in an official Contenders match.
Both players competed in the 2018 World Cup as the main tank player for their country. Tonic competed for Russia while Networkz started for Spain. Neither country made it out of the group stage.
Young and Beautiful currently has five players on their roster. They are missing a main tank player following the departures of the two tanks.
The team will have to compete in Contenders Trials to make it into a Contenders Europe field that has shrunk to eight teams. Dates for the next season of Trials have yet to be announced.
The Young and Beautiful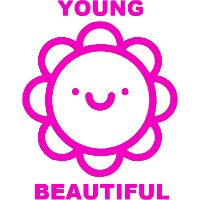 Young and Beautiful Contenders EU Rank #8 Hunni Eskil Keller-Larsen flex support KSAA Alhumaidi Alruwaili off tank Jona Jonathan Stelma dps Yiqids Victor Yiqids dps kraandop Timber Rensen tank FDGoD Brice Monscavoir support roster is:
The staff is: