Kongdoo Panthera
Kongdoo Panthera Inactive Clelstyn Cho Gun-hee off tank Agatha Lee Jung-soo flex support choisehwan Choi Se-Hwan (최세환) dps Selly An Jeong-hwan dps True Choi Yun-soo tank Costos Lim Min-taek (임민택) support have announced that NoMi has been replaced by celon from Seven
Seven Inactive Glister Lim Gil-seong (임길성) dps creative Kim Young-wan (김영완) support as a coach.
[teamKONGDOO Official]

판테라의 '노미' 코치가 상호 협의 하에 팀과 작별하게 되었으며, 노미 코치의 뒤를 이어 전 팀 세븐 코치 'celon' 전형민 코치가 새롭게 합류하였습니다. pic.twitter.com/umsu4iHWNs

— teamKONGDOO (@teamKONGDOO) December 27, 2018
The change comes after the conclusion of the Contenders Season 3: Korea group stage, where Kongdoo placed 4th in their group with a 2-3 record to qualify for the playoffs.
NoMi's departure marks the end of his three month stint with Kongdoo since last September. Prior to coaching the team, he previously coached RunAway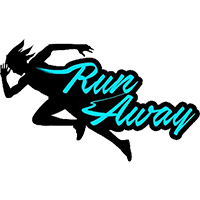 RunAway Contenders KR Rank #2 QOQ Yu Sung-joon (유성준) off tank Heesu Jeong Hee-su (정희수) dps Schwi Lee Dong-jae (이동재) dps Mag Kim Tae-sung (김태성) tank LeeJaeGon Lee Jae-gon (이재곤) support GangNamJin Gang Nam-jin (강남진) support in 2017.
celon joins Kongdoo after previously coaching Seven, who previously competed under the name in Season 3 Trials: Korea, where they missed out on Contenders Season 3 after placing 7th. Most of the roster later moved over to X6-Gaming, where they are currently playing in the Open Division.
Kongdoo Panthera's next match is against RunAway in the Contenders Season 3: Korea quarterfinals on January 3rd.
Kongdoo Panthera
Kongdoo Panthera Inactive Clelstyn Cho Gun-hee off tank Agatha Lee Jung-soo flex support choisehwan Choi Se-Hwan (최세환) dps Selly An Jeong-hwan dps True Choi Yun-soo tank Costos Lim Min-taek (임민택) support 's lineup is:
And their staff is now: