The Paris Eternal
Paris Eternal OWL Rank #14 HyP Damien Souville flex support Finnsi Finnbjörn Jónasson off tank SoOn Terence Tarlier dps ShaDowBurn George Gushcha dps BenBest Benjamin Dieulafait tank Kruise Harrison Pond support have signed flex support Greyy to their roster. He has been most well-known for his Zenyatta and Sombra as a flex support player.
What if we were to add another European player to the team? Let's figure it out!

Bem-vindo @GreyyOW 🇵🇹 to the Paris Eternal #OWL2019 roster 🇪🇺 pic.twitter.com/aHrCwBDti7

— Paris Eternal (@ParisEternal) November 27, 2018
Greyy has spent much of 2018 as a member of the academy team of the Houston Outlaws. That included time with GG Esports Academy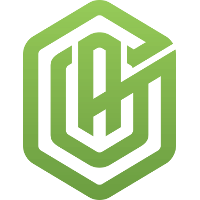 GG Esports Academy Inactive Kellar Justin Kellar dps in Contenders Season 2, who finished the season outside of the playoffs and relegated to Contenders Trials. It was reported they dropped out of Trials prior to its start due to being unable to submit a roster before the deadline.
The Eternal now have 10 players on their roster and two flex supports. The team's other flex support is HyP .
Greyy is the first Portuguese player to join the Overwatch League. The Eternal also have the league's only Icelandic and Polish players.
The next season of the Overwatch League begins February 14.
The Paris Eternal
Paris Eternal OWL Rank #14 HyP Damien Souville flex support Finnsi Finnbjörn Jónasson off tank SoOn Terence Tarlier dps ShaDowBurn George Gushcha dps BenBest Benjamin Dieulafait tank Kruise Harrison Pond support roster is:
The staff for the Paris Eternal
Paris Eternal OWL Rank #14 HyP Damien Souville flex support Finnsi Finnbjörn Jónasson off tank SoOn Terence Tarlier dps ShaDowBurn George Gushcha dps BenBest Benjamin Dieulafait tank Kruise Harrison Pond support franchise is: