CYCLOPS athlete gaming
CYCLOPS athlete gaming Contenders PAC Rank #1 AmeKen Kenji Hisano dps Dep Yuuma Hisamoto dps ta1yo Sean Taiyo Henderson flex kenmohororo Kaito Yoshida flex CLAIRE Takahiro Watanabe (渡辺 孝博) support SABAGOD Ryoma Tsuji (辻 竜馬) support have released main tank SamuraiD following the expiration of his contract, which ended August 31. It is believed he will be temporarily replaced by DPS ta1yo until the team's Contenders season has concluded.
【お知らせ】
この度、2018年8月末日の契約満了に伴い、Overwatch部門の「SamuraiD」選手、Rainbow Six Siege部門の「ReyCyil」選手が、チームから脱退いたしました。
今後のご活躍を、心よりお祈り申し上げます。https://t.co/SpX4QherAH pic.twitter.com/WZAfyimAeY

— CYCLOPS athlete gaming (@CYCLOPS_OSAKA) September 3, 2018
While SamuraiD competed with Japan
Japan World Cup Rank #9 ta1yo Sean Taiyo Henderson dps Dep Yuuma Hisamoto dps AmeKen Kenji Hisano dps SamuraiD Kazuki Nouno tank kenmohororo Kaito Yoshida flex SABAGOD Ryoma Tsuji (辻 竜馬) support CLAIRE Takahiro Watanabe (渡辺 孝博) support in the 2018 World Cup Incheon qualifier, they finished fourth, only finding wins in the group stage against Taiwan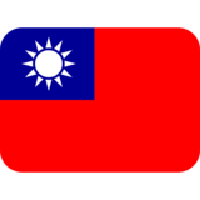 Taiwan World Cup Rank #0 BLUE Kao Erh-Fu dps ShaiuLin Lin Keng-Yu dps ATing Chen Shao-Hua tank TenTen Liao Jinghan tank Kant Kao Wei-Teng flex OYO Gao Rui-Zhou support Craz1s Wei Hsiao-chin support and Hong Kong
Hong Kong World Cup Rank #15 Moowe Chi-Yeung Yip dps Mikouw Tsz-Kit Wan (溫子杰) dps Yiwind Chan Yuanho tank GZQQ Wong Ka-chung tank Amcrazy Lai Cheuk-pang tank JazZy Bai Zhongzheng (白忠正) support ManGoJai Kin-Long Wong support . Finland
Finland World Cup Rank #4 Taimou Timo Kettunen dps LiNkzr Jiri Masalin dps Davin Tuomo Leppänen dps fragi Joona Laine tank zappis Joonas Alakurtti flex BigGoose Benjamin Isohanni support Shaz Jonas Suovaara support and South Korea
South Korea World Cup Rank #2 Saebyeolbe Park Jong Ryeol dps Carpe Lee Jae-hyeok (이재혁) dps Libero Kim Hye-sung (김혜성) dps Fate Koo Pan-seung (구판승) tank MekO Kim Tae Hong flex JJoNak Bang Sung-hyeon (방성현) support ArK Hong Yeon-joon support were the 2 teams that qualified for Blizzcon from that qualifier.
Meanwhile, in the Season 2 Contenders Pacific group stage, CYCLOPS finished first in their group with an undefeated record. Since the playoffs started, they have had close matches ending in 3-2 scorelines against EXL-Esports
EXL-Esports Contenders PAC Rank #8 Assassin Sung Won Kim dps Yeamwon Yeom Won dps MELON Shin Jung-Ho (신정호) tank GaeBullSsi Yeong Sun Sun tank Xer0eR Lee Dong-Hoon (이동훈) support CHLOE Ho Jin An support in the quarterfinals and Xavier Esports
Xavier Esports Contenders PAC Rank #5 THK Thanadol Kitautcharanukul dps Patiphan Patiphan Chaiwong dps QueEn Narat Hirunwatit tank Olivier Thanaporn Wattanapholmongkol tank tae Kampanat Thongjaeng support THITIKORN Thitikorn Sisamarng support in the semifinals respectively.
CYCLOPS have not completed their Pacific Contenders season yet, with their finals match against Talon Esports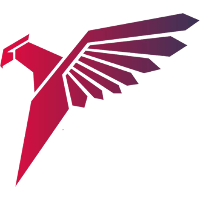 Talon Esports Contenders PAC Rank #2 aWeek Myeong Il-Joo (명일주) dps TYG Sim Seokho dps V1llainyo tank Gogora Jung Eung-kyo flex haru Kim Kyeongrae support Persia Yang Zion support set to begin on Friday, September 14.
The roster of CYCLOPS athlete gaming
CYCLOPS athlete gaming Contenders PAC Rank #1 AmeKen Kenji Hisano dps Dep Yuuma Hisamoto dps ta1yo Sean Taiyo Henderson flex kenmohororo Kaito Yoshida flex CLAIRE Takahiro Watanabe (渡辺 孝博) support SABAGOD Ryoma Tsuji (辻 竜馬) support is now: