Australia's best Overwatch teams are set to play on a brand new stage come September, with news breaking that the Melbourne Esports Open will host the Contenders Australia Season 2 Playoffs. The top four Contenders teams, determined by an online group stage and quarterfinals matches, will battle it out on the 1st of September at the Rod Laver Arena.
Announcing Saturday's main event @RodLaverArena this September - The Overwatch Contenders Australia Season 2 Finals! #MEO2018

Tickets are on sale from 2pm today 👉 https://t.co/avWx3dnUfD pic.twitter.com/2tMHUxY76d

— Melbourne Esports Open (@MelbEsportsOpen) June 20, 2018
The news comes just a day after it was announced that the League of Legends OPL Finals would be held at the event. With two major tournaments to be hosted at the Melbourne and Olympic Parks, the Open will challenge IEM Sydney for the title of Australia's premier esports event.
The Sydney Drop Bears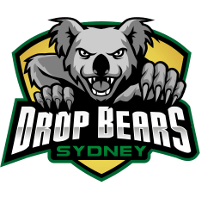 Sydney Drop Bears Contenders AU Rank #1 Shoyo Marin Tomicic off tank Hus Huseyin Sahin dps ckm Felix Murray dps Teetawat Teetawat Teerayosyotin tank Bertlog Lachlan Main support Akraken Dario Falcao-Rassokha support took home the inaugural Contenders Australia title in March this year. Season 2 kicks off on the 2nd of July. The recent disbandment of Masterminds GC's roster has opened up the game for playoffs hopefuls, whilst the Drop Bears, Dark Sided and Blank Esports look likely to return to the playoffs once again.