The San Francisco Shock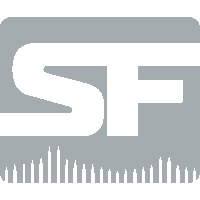 San Francisco Shock OWL Rank #2 Viol2t Park Min-ki flex support Finn Oh Se-jin (오세진) flex support Proper Kim Dong-hyeon (김동현) dps s9mm Samuel Santos dps Coluge Colin Arai tank have added Agape to their staff as an assistant coach. They also promoted Casores from analyst to assistant coach.
When you're going for a three-peat, you need coaches who know how to win...

Welcome Overwatch League Season 1 Championship coach @Agape to the Shock fam as Assistant Coach 🏆 pic.twitter.com/4djNXDh0EB

— San Francisco Shock (@SFShock) October 26, 2020
Agape was a member of the London Spitfire's coaching staff during their championship run in 2018. He remained one of the team's coaches in the 2019 season before taking on the mantle of the Spitfire's head coach prior to the 2020 season. The Shock will be the first Overwatch League team he's coached other than the Spitfire.
Casores joined the Shock late in the 2020 season as an analyst, a role he manned during the team's championship run. He is the first Shock analyst to later become a coach on the team's staff.
These moves follow an exodus from the Shock's coaching staff by assistants taking head coaching jobs elsewhere. Junkbuck became a co-head coach with another Shock coaching alum, Harsha, on the Outlaws. Arachne is now the head coach of the Guangzhou Charge. The Shock now once again have two assistant coaches on staff like they did at the start of the 2020 season.
The team currently has four players set to enter free agency. One of them, Rascal, was already announced to be departing the team.