The Samsung Morning Stars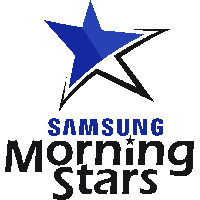 Samsung Morning Stars Contenders EU Rank #22 Akaya flex support cucubau Adrian Cucu dps Shikaaree dps FaKeLioN tank Adnar Federico Arena support have returned with a completely new roster.
We're excited to announce our new Overwatch roster.

Give a warm welcome to the guys! ✨#SMSWIN pic.twitter.com/LTK2aHQiAd

— Morning Stars (@MorningStarsET) July 7, 2020
With this new roster, the team has parted ways with multiple members of the previous roster. Of those departing, five are currently teamless. These five are support player Dennia, DPS player Bijuu, tank player Nipahog, manager Hoon, and coach Glatz01. The only previous member that has found a new team is coach Blu, who was announced as a new coach for Shu's Money Crew EU earlier today.
The team's new DPS line consists of Shikaaree and cucubau. Out of the two, only cucubau has played in a professional setting above the Contenders level, and that was in the 2017 Romanian world cup team. That team did not make it out of their group, losing to China, Norway, and drawing 2-2 against Hong Kong.
In fact, the only other player on the team that has made appearances at the professional level is support player Adnar, who competed on the 2019 Italian world cup team. That team had a strong run in their group preliminaries, but fell short in their group final against Sweden and failed to advance to the group stages.
Rounding out the roster are the newcomers who are making their professional Overwatch debuts. These players are main tank Cookie, off tank WeaQ, flex support Qbest, and the aforementioned flex DPS Shikaaree.
The Morning Stars recently lost their match against Vox Nihili earlier today 0-2, making their record currently 0-2 in their group. Their next match is against Dreadlords at 8:00 PM CEST (2:00 PM EST).
The Samsung Morning Stars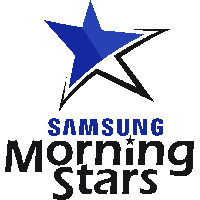 Samsung Morning Stars Contenders EU Rank #22 Akaya flex support cucubau Adrian Cucu dps Shikaaree dps FaKeLioN tank Adnar Federico Arena support will consist of: