ATL Academy
ATL Academy Inactive Pika Justin Carasa off tank Sugarfree Kamden Hijada dps saucy Garret Roland dps Daan Daniël Vincentius Paulus Scheltema tank CarCar Carson First support , the academy team of the Atlanta Reign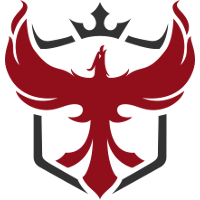 Atlanta Reign OWL Rank #15 Hawk Xander Domecq off tank Lr1s Kim Seung-Hyun (김승현) flex support Edison Kim Tae-hoon (김태훈) dps Pelican Oh Se-hyun (오세현) dps Kai Kai Collins dps Gator Blake Scott tank Masaa Petja Kantanen support , have dropped flex support player Haku .
We have decided to part ways with our player @HaKuOW. This is the best decision for both parties involved, and we him the best in his future.

— ATL Academy (@ATLAcademyOW) March 14, 2020
The team released Haku after multiple controversies surrounding him involving multiple people emerged. These include allegations from streamer vGumiho accusing him of rape and allegations from former professional support player Phaz accusing him of bullying. Haku denies doing what both accuse him of.
Haku joined ATL Academy earlier this year and played with the team in their first Contenders appearance of the new year. He was previously a member of XL2 Academy, the academy team of the New York Excelsior, and Japan's 2019 World Cup team.
ATL Academy have no other flex support players. They will need a replacement before they play in Contenders Trials this week.
ATL Academy
ATL Academy Inactive Pika Justin Carasa off tank Sugarfree Kamden Hijada dps saucy Garret Roland dps Daan Daniël Vincentius Paulus Scheltema tank CarCar Carson First support 's roster is: