The Hangzhou Spark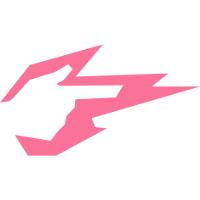 Hangzhou Spark OWL Rank #8 BERNAR Shin Se-won (신세원) off tank irony Kim Hyeong-woo (김형우) flex support Shy Zheng Yangjie (郑杨杰) dps AlphaYi Kim Joon (김준) dps guxue Xu Qiulin (徐秋林) tank superich Wu Gengtuo (吴梗拓) support have officially added U4 as a new assistant coach for the team.
Welcome Chen "U4" Congshan to join us as an assistant coach! ヾ(´・ω・`)ノ
More info: ↘️↘️↘️ pic.twitter.com/ozG2tm01h2

— Hangzhou Spark (@Hangzhou_Spark) September 5, 2019
According to the Spark's announcement, U4 first started working with the team near the end of Stage 2. He helped the team's head coach, Mask, with tactics, gameplay training and game review.
U4 is most well-known for his time as the first head coach of the Shanghai Dragons. The team failed to get a win in 14 matches while he was their head coach and he stepped down from the position in March of 2018.
Since then, U4 has worked as a Contenders coach for LinGan e-Sports and Flag Gaming. The highlight of his Contenders coaching career was a second place finish with Flag Gaming in Contenders China 2018 Season 3.
The Spark finished the regular season in fourth place and have been rewarded with a spot in the playoffs. Their first playoff match will be later today when they play the Los Angeles Gladiators.