Cyclone Coupling
Cyclone Coupling Inactive mg Wu Dongjian (吴董健) off tank Sleep Shi Tianyou (石天佑) flex support LEECHANGSOON Lee Chang-min (이창민) dps ToT dps FALLEN Huang Yulong (黄禹龙) tank Charon Zhang Jingkun (张靖坤) support coach Aladdin announced on Weibo that the team will be temporarily ceasing operations.
The history of the roster traces back to the start of 2018, where they previously went by the name of Fiat Lux
Fiat Lux Inactive Eternal Qing Xiezi off tank Jecky Liu Jiasheng dps X69 Hu Juanwei dps YangYang Zou Mingyang (邹明洋) tank Redfox Zhao Mengqi support GCGG Geng Chen support , and participated in Trials China during Seasons 2 and 3 of 2018.
However, Fiat Lux failed to make their way out of Trials both times, and decided to rebrand to Cyclone Coupling. They also opted to switch regions and participated in Contenders Pacific instead.
In Contenders 2018 Season 3: Pacific, the team went 3-2 in their group, including defeating the eventual champions Hong Kong Attitude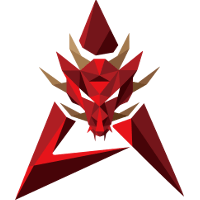 Hong Kong Attitude Inactive vKei Ju SeungJun off tank ShaiuLin Lin Keng-Yu dps Perfact An Yeseung dps ATing Chen Shao-Hua tank ManGoJai Kin-Long Wong support CQB Yang Hao-Cheng support , but ended up in 4th place in their group. The team later defeated defending champions Talon Esports
Talon Esports Contenders KR Rank #3 Swoon Jang Sung-won (장성원) flex support Arrow Park Min-Seok (박민석) dps Ch0r0ng support in the quarterfinals, and their run ended in the semifinals from a defeat by Nova eSports
Nova eSports Inactive Craz1s Wei Hsiao-chin (魏孝錦) off tank Blue Kao Erh-Fu dps WON Kuo Zhan-Hao dps NeXus Chuang Chun-Kai tank OYO Gao Rui-Zhou support Restya Wang Ren-Hong support (recently known as Nova Monster Shield
Nova Monster Shield Inactive inin77 Qi Hongwang flex support Piggy Shin Min-jun off tank YEOMWON Yeom Won (염원) dps Checkmate Baek Seung-hun dps ATing Chen Shao-Hua tank Redfox Zhao Mengqi support ).
Cyclone Coupling also participated in the two seasons of Contenders in 2019, both times finishing in the quarterfinals.
The team is now the second team in the Pacific region to announce that they won't be returning to Contenders in 2020, after Nova Monster Shield announced that their Overwatch division will be shutting its doors nearly two weeks ago.
All players on Cyclone Coupling are now free agents. The next season of Contenders Pacific will begin in 2020, with details being currently unknown.
Cyclone Coupling
Cyclone Coupling Inactive mg Wu Dongjian (吴董健) off tank Sleep Shi Tianyou (石天佑) flex support LEECHANGSOON Lee Chang-min (이창민) dps ToT dps FALLEN Huang Yulong (黄禹龙) tank Charon Zhang Jingkun (张靖坤) support was:
Lee "LEECHANGSOON" Chang-min (이창민) (DPS)
"ToT" (DPS)
Wu "mg" Dongjian (吴董健) (Off-tank)
Huang "FALLEN" Yulong (黄禹龙) (Tank)
Shi "Sleep" Tianyou (石天佑) (Flex support)
Jin "B3cky" Han (Flex support)
Qian "dimwit" Guangwei (Support)
Zhang "Recall" Jingkun (张靖坤) (Support)
Ding "Aladdin" Dafeng (丁达峰) (Coach)