The Los Angeles Valiant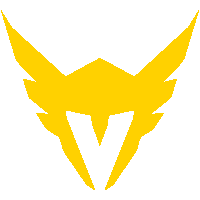 Los Angeles Valiant OWL Rank #15 Molly He Chengzhi (何诚智) flex support Diya Lu Weida (陆炜达) dps innovation Oh Seok-hyun (오석현) dps Becky Il-ha Kim (김일하) dps Ezhan dps Marve1 Hwang Min-seo (황민서) tank Lengsa Chen Jingyi (陈婧逸) support have traded flex support player Izayaki to the Shanghai Dragons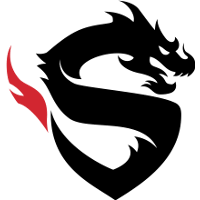 Shanghai Dragons OWL Rank #5 Izayaki Kim Min-chul (김민철) flex support Void Kang Jun-woo (강준우) off tank Fleta Kim Byung-sun (김병선) dps LIP Lee Jae-won (이재원) dps Fate Koo Pan-seung (구판승) tank LeeJaeGon Lee Jae-gon (이재곤) support .
Another familiar face is joining our ranks. Please welcome Minchul "Izayaki" Kim, a flex support player from the @LAValiant. We're looking forward to working together!

상하이 드래곤즈에 합류하게된 김민철 "Izayaki" 선수를 환영합니다! 많은 응원 부탁드립니다. #ShanghaiDragons pic.twitter.com/OpjgqAZOJw

— Shanghai Dragons (@ShanghaiDragons) July 20, 2019
Izayaki first joined the Valiant last year when he was added in April as the last player on their roster.
Although he saw no playing time for the Valiant in 2018, he began 2019 as the team's starting flex support. At that time, KariV was a DPS player for the Valiant. KariV was the team's flex support in 2018.
KariV's time on DPS would not last long and he was eventually moved back to flex support. For awhile, Izayaki and KariV split play time but KariV soon won the starting spot. Izayaki has not played since Stage 2.
Izayaki will be the Dragons' 10th player and second flex support. He is their second midseason acquisition. The Dragons traded for Defiant off-tank envy in June.
The Valiant now have eight players, which is the minimum roster size. Additionally, this trade leaves KariV as the Valiant's only remaining Korean member after starting the season with four Korean players and two Korean coaches.
This move comes fresh off the most successful stage this season for both teams. The Dragons finished Stage 3 5-2 and took the title in the stage playoffs. The Valiant finished 5-2 after finishing Stage 1 with an 0-7 record and Stage 2 with a 3-4 record.
The next match for the Dragons is against the Titans. The Valiant begin Stage 4 against the Eternal.
The Shanghai Dragons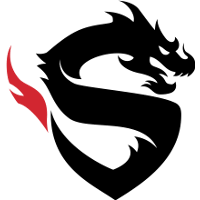 Shanghai Dragons OWL Rank #5 Izayaki Kim Min-chul (김민철) flex support Void Kang Jun-woo (강준우) off tank Fleta Kim Byung-sun (김병선) dps LIP Lee Jae-won (이재원) dps Fate Koo Pan-seung (구판승) tank LeeJaeGon Lee Jae-gon (이재곤) support roster is:
Lu "Diya" Weida (DPS)
Bae "diem" Min-seong (배민성) (DPS)
Jin "YoungJIN" Yong-jin (Flex)
Yang "DDing" Jin-hyeok (양진혁) (Flex)
Lee "envy" Kang-jae (이강재) (Off-Tank)
Kim "Geguri" Se-yeon (Off-Tank)
Noh "Gamsu" Yeong-jin (노영진) (Tank)
Kim "Izayaki" Min-chul (김민철) (Flex Support)
Yang "Luffy" Seong-hyeon (양성현) (Flex Support)
Son "CoMa" Kyeong-woo (손경우) (Support)
And their staff are: