The Sydney Drop Bears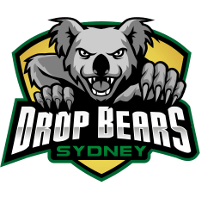 Sydney Drop Bears Contenders AU Rank #3 DoRi Kim Ju-young off tank Winter Winter Thomas dps THK Thanadol Kitautcharanukul dps Minny Robert Shishoian tank Akraken Dario Falcao-Rassokha support Fluro Ashley Thompson support has announced the replacement of DPS player Felinz for Nyang on the team, following the first week of Contenders play.
Best of luck and thank you, Felinz!

A new roster announcement is coming in an hour 🤗#OverwatchContenders #FearTheBear pic.twitter.com/e1857mjmEo

— Sydney Drop Bears (@Dropbearsgg) June 21, 2019
ROSTER UPDATE: Today we're proud to announce @Nyang_OW as our new DPS 🇰🇷🐨

Super excited for the future! @MelbEsportsOpen l #FearTheBear pic.twitter.com/L5IgzNb9DY

— Sydney Drop Bears (@Dropbearsgg) June 21, 2019
Neither Felinz nor Nyang had any Contenders experience prior to this season, though Nyang played for Phantom Wizard in Season 2 of Trials China 2019. He joins Dreamer as one of two foreign imports on the team.
Sydney Drop Bears has had a storied legacy in Contenders Australia. The Drop Bears netted a championship in each of three seasons in Contenders 2018. In Season 2, the Drop Bears even went undefeated in terms of map record in the regular season.
In 2019, however, the Drop Bears lost their championship streak to ORDER, which lost them the opportunity to represent Australia in the Pacific Showdown. Following a massive rebuild entering this season, the Drop Bears once again fell to ORDER in the season opener.
The Drop Bears face Legacy Esports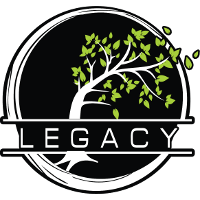 Legacy Esports Inactive Noosh off tank lab flex support Rani dps Ike dps Fundrae tank Stolen support in their second week of Contenders.
The roster of the Sydney Drop Bears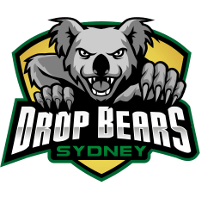 Sydney Drop Bears Contenders AU Rank #3 DoRi Kim Ju-young off tank Winter Winter Thomas dps THK Thanadol Kitautcharanukul dps Minny Robert Shishoian tank Akraken Dario Falcao-Rassokha support Fluro Ashley Thompson support is now: