It has been revealed the roster of Outlanders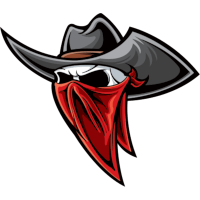 Outlanders Inactive Drusker Patricio Bertolini flex support Helvoro Alvaro Lopez off tank TH7 Thiago Valente dps Svenko Bruno Menezes dps Darkartas Amit Kimchi tank Kazma Gabriel Alvaro support will be taking the place of INTZ eSports Club in Contenders South America following the organization's departure from Overwatch. According to Liquipedia, the roster was dropped from the org on June 4.
Hoje anunciaremos a nossa nova line de Overwatch! #UmaDelicia

🛡️@MrDarkartas
🛡️@helvoroOW
💊@kazmaow
💊@druskerOW
⚔️@thzito7
⚔️@OWSvenko

🎓@TwerkAdri
🎓@GabrielTheCoach

— MonkeySoup (@MonkeySoupOW) June 5, 2019
Esquecemos um de nossos membros:
💼 @CrankyAnkhOW

Contamos com a sua torcida!#UmaDelicia

— MonkeySoup (@MonkeySoup_OW) June 5, 2019
INTZ narrowly escaped being relegated to Trials by securing a top six finish in the most recent South American Contenders season. All of that roster barring main tank player izAvenge will be playing in the next Contenders season. He is being replaced by Israeli main tank Darkartas , who has no prior history in Contenders or Contenders Trials.
The team's management consists of head coach Swiftly, assistant coach Twirk, and manager CrankyAnkh . CrankyAnkh was the manager of Crescent Dew when they played in Season 2 of Contenders Europe Trials. Swiftly had a brief stint with Nam-E Fighters as a coach while they were in Contenders Trials, but has not had any other prior history in Contenders. Rounding out their staff is Twirk, who is the only member of the team's staff that does not have any prior Contenders or Contenders Trials history.
Currently, there is no known date for the start of the second season of Contenders South America. However, Trials competition has concluded, and the two teams joining the fray for the next season will be Team Clarity and Team Scarlet.
The roster of Outlanders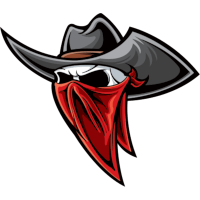 Outlanders Inactive Drusker Patricio Bertolini flex support Helvoro Alvaro Lopez off tank TH7 Thiago Valente dps Svenko Bruno Menezes dps Darkartas Amit Kimchi tank Kazma Gabriel Alvaro support is:
And their staff are comprised of:
"Swiftly" (Head Coach)
"Twirk" (Assistant Coach)
Anna "CrankyAnkh" Bertsch (Manager)