Second Wind
Second Wind Inactive Cucumber Colin Arai off tank UltraViolet Benjamin David flex support Caden William Loll dps iced Zachary Hughes dps Speedily Nicholas Zou dps have added Hidan and A10 to their roster, putting the total player count at five players.
After yesterday's performance, how could we not add @A10Nerd and @Hidan_OW to the roster? Welcome to the team! (Hidan's been on the team for two weeks) pic.twitter.com/bktNbR0RxO

— Second Wind (@SecondWindGG) April 10, 2019
A10 and Hidan join after the recent departures of sharyk , Speedily , and Gods . In the departure article, Hidan was not formally announced as joining the team, but did make his own statement that he was flying overseas to the United States.
In the team's most recent match against Chicken Contendies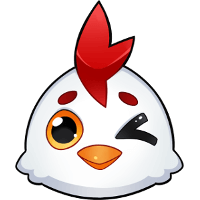 Chicken Contendies Inactive salty Noah Smith off tank robdab Robert Garcia flex support harbleu Anthony Ballo dps Wub Cameron Johnson dps TiZi Hwang Jang-hyeon (황장현) tank Zholik Blake Solberg support , Ezire , Koda and BarbieQ9130 were seen filling out the remainder of the roster.
Ezire previously played with Second Wind in Contenders Trials 2018 Season 3 and the fifth season of the Overwatch BEAT Invitational, earning first and third placings respectively.
Frill also played with Second Wind previously, playing with the team during Contenders Season 3 2018. They made it to the semifinal during that season.
Neither Techneeke nor LUFT played in the team's last match.
It has not been announced if the three will be playing with the team again in their next match against the Montreal Rebellion.
The roster of Second Wind
Second Wind Inactive Cucumber Colin Arai off tank UltraViolet Benjamin David flex support Caden William Loll dps iced Zachary Hughes dps Speedily Nicholas Zou dps is currently:
and their staff are: