Chinese team Big Time Regal Gaming
Big Time Regal Gaming Contenders CN Rank #8 Arong Song Hyun-jung flex support LiGe Jia Chengjie (贾城杰) off tank Cloud Huik Tak dps Skyshow Wan Wenjun (万文均) dps Wonz Won Jiseop tank YangYang Zou Mingyang (邹明洋) tank WinWinQ Wang Wenjin (汪文锦) support have announced their roster for Contenders Season 1 2019 on Weibo. Only LiGe returns from last season.
The new faces joining him on the team are Wonz , Cloud , WinWinQ , Arong , Skyshow , YangYang , and hanhan .
Wonz, Cloud, and WinWinQ join from ReStart
ReStart Inactive magneto off tank Rastel flex support Molin dps DALI Zou Yongye (邹永烨) tank Xuan support , while Skyshow joins from Laboratory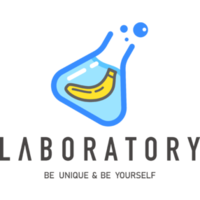 Laboratory China Rank #0 YOUNAI Yang Junyi (杨君毅) off tank Xushu Liu Junjie (刘俊杰) dps . Both teams only managed one win in their respective groups before being relegated to Trials. Wonz played for Legend Young Beyond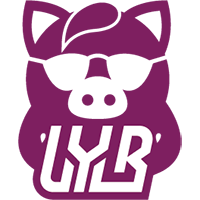 Legend Young Beyond Inactive hanbin Choi Han-bin (최한빈) off tank Sweeft Seo Jun-hwan (서준환) dps MUSUBI Kwak Jun-hyeok support in Season 1 2018, and WinWinQ played for Team CC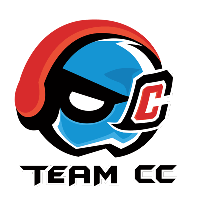 Team CC Contenders CN Rank #6 ManGoJai Kin-Long Wong flex support vKei Ju SeungJun off tank SonGBoos Choi Sung-hwan (최성환) dps jwj Jiang Wenjie (江文杰) dps GagA Qiu Jiaxin (仇佳鑫) tank FEARLESS Lee Eui-seok (이의석) tank SIO Chen Zhaoyu (陈昭宇) support during the Overwatch Premier Series in 2017.
YangYang returns to Contenders China after a stint in the Pacific region, playing for team Cyclone Coupling
Cyclone Coupling Contenders PAC Rank #3 Eternal Qing Xiezi off tank TTY Zhao Tangyang (赵唐洋) flex support Jecky Liu Jiasheng dps x1aoJ1e Zou Zijie dps LEECHANGSOON Lee Chang-min (이창민) dps FALLEN Huang Yulong (黄禹龙) tank GCGG Geng Chen support Redfox Zhao Mengqi support . The team managed a top four finish in the playoffs, losing to eventual runners-up Nova eSports
Nova eSports Inactive Craz1s Wei Hsiao-chin off tank BuBuCar Kao Erh-Fu dps WON Kuo Zhan-Hao dps NeXus Chuang Chun-Kai tank OYO Gao Rui-Zhou support Restya Wang Ren-Hong support . Before that, YangYang played for Team CC in Season 1.
hanhan previously went by the name XiaoHai and last played for Hero Taciturn Panther
Hero Taciturn Panther Inactive EFFORT Tang Zhehao (唐哲昊) dps RICK Tong Yanzhi (童彦智) dps Rookie Wang Jundong (王俊东) tank tanqiu Qiu Tianyi (邱天毅) tank WaiMai Gong Zixi (龚子熙) support 117 Huang Ziyang (黄子洋) support in Season 1 of 2018. The team finished at the bottom of their group and netted zero wins over the regular season.
This will be Arong's first appearance in Contenders.
Among the players on BTRG's roster, only LiGe and YangYang have played in any Contenders China playoffs. The team seek to make playoffs once again, after their quarterfinals finish in Season 3 2018 which saw them lose to Team CC.
The roster of Big Time Regal Gaming
Big Time Regal Gaming Contenders CN Rank #8 Arong Song Hyun-jung flex support LiGe Jia Chengjie (贾城杰) off tank Cloud Huik Tak dps Skyshow Wan Wenjun (万文均) dps Wonz Won Jiseop tank YangYang Zou Mingyang (邹明洋) tank WinWinQ Wang Wenjin (汪文锦) support is: