Chinese team Big Time Regal Gaming
Big Time Regal Gaming Inactive Arong Song Hyun-jung (송현중) flex support LiGe Jia Chengjie (贾城杰) off tank MYKaylee Zou Zijie dps VVVV Wu Junlin dps YangYang Zou Mingyang (邹明洋) tank Faith Hong Gyu Kim support have announced their roster for Contenders Season 1 2019 on Weibo. Only LiGe returns from last season.
The new faces joining him on the team are Wonz , Cloud , WinWinQ , Arong , Skyshow , YangYang , and Kodomo .
Wonz, Cloud, and WinWinQ join from ReStart
ReStart Inactive magneto off tank Rastel flex support Molin dps DALI Zou Yongye (邹永烨) tank Xuan support , while Skyshow joins from Laboratory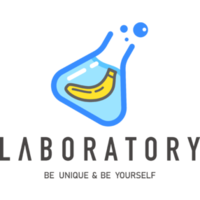 Laboratory Inactive YOUNAI Yang Junyi (杨君毅) off tank Xushu Liu Junjie (刘俊杰) dps . Both teams only managed one win in their respective groups before being relegated to Trials. Wonz played for Legend Young Beyond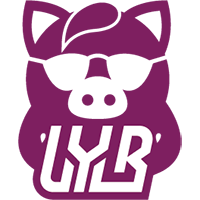 Legend Young Beyond Inactive hanbin Choi Han-bin (최한빈) off tank Sweeft Seo Jun-hwan (서준환) dps MUSUBI Kwak Jun-hyeok support in Season 1 2018, and WinWinQ played for Team CC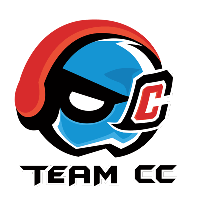 Team CC Contenders KR Rank #6 innovation Oh Seok-hyun (오석현) dps superich Wu Gengtuo (吴梗拓) support during the Overwatch Premier Series in 2017.
YangYang returns to Contenders China after a stint in the Pacific region, playing for team Cyclone Coupling
Cyclone Coupling Inactive mg Wu Dongjian (吴董健) off tank Sleep Shi Tianyou (石天佑) flex support LEECHANGSOON Lee Chang-min (이창민) dps ToT dps FALLEN Huang Yulong (黄禹龙) tank Charon Zhang Jingkun (张靖坤) support . The team managed a top four finish in the playoffs, losing to eventual runners-up Nova eSports
Nova eSports Inactive Craz1s Wei Hsiao-chin (魏孝錦) off tank Blue Kao Erh-Fu dps WON Kuo Zhan-Hao dps NeXus Chuang Chun-Kai tank OYO Gao Rui-Zhou support Restya Wang Ren-Hong support . Before that, YangYang played for Team CC in Season 1.
hanhan previously went by the name XiaoHai and last played for Hero Taciturn Panther
Hero Taciturn Panther Inactive EFFORT Tang Zhehao (唐哲昊) dps RICK Tong Yanzhi (童彦智) dps Rookie Wang Jundong (王俊东) tank tanqiu Qiu Tianyi (邱天毅) tank Zihee Gong Zixi (龚子熙) support ANB Huang Ziyang (黄子洋) support in Season 1 of 2018. The team finished at the bottom of their group and netted zero wins over the regular season.
This will be Arong's first appearance in Contenders.
Among the players on BTRG's roster, only LiGe and YangYang have played in any Contenders China playoffs. The team seek to make playoffs once again, after their quarterfinals finish in Season 3 2018 which saw them lose to Team CC.
The roster of Big Time Regal Gaming
Big Time Regal Gaming Inactive Arong Song Hyun-jung (송현중) flex support LiGe Jia Chengjie (贾城杰) off tank MYKaylee Zou Zijie dps VVVV Wu Junlin dps YangYang Zou Mingyang (邹明洋) tank Faith Hong Gyu Kim support is: