The Hangzhou Spark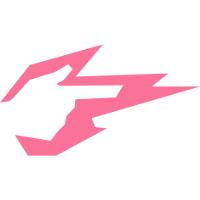 Hangzhou Spark OWL Rank #4 Ria Park Seong-wook (박성욱) off tank BeBe Yoon Hui-Chang (윤희창) flex support Adora Kang Jae-Hwan (강재환) dps GodsB Kim Kyeon-Bo (김경보) dps Krystal Cai Shilong ( 蔡世龙) dps guxue Xu Qiulin (徐秋林) tank iDK Park Ho-jin (박호진) support have added SASIN to their roster as an off-tank. He previously played DPS for his teams.
Welcome new Flex Tank Sasin @Wi0zAKqSMvbfnJB joining our crew. He once serve in Team White Whale & Foxes. Sasin shows great talent in trail, with a wide hero pool and good at https://t.co/MIyys9KTW1 and Zarya. He's gonna spark the league!
☆\(゚▽゚彡゚ー゚)/
#bang pic.twitter.com/xiQWdOfAml

— Hangzhou Spark (@Hangzhou_Spark) February 22, 2019
SASIN first started to compete near the top level in early 2017 while competing with IX in APEX Challengers. He joined Foxes later that year and successfully qualified for APEX Season 4 with the squad.
He remained with the team as their DPS in 2018 when they entered Contenders. He competed with the team in both Contenders Season 1 and Season 2. He remained on the roster in Contenders Trials Season 3 but did not get any playing time.
He reemerged in Contenders 2019 Season 1 Trials with White Whale Incheon e-Sports. He and he teammates failed to qualify for Contenders after finishing last in Trials. SASIN only played in four of the team's seven matches.
SASIN joins a 2-0 Spark team that benefited from a number of multi-kill Self Destructs from off-tank Ria in the opening week.
The Spark now have 11 players. They will have a full roster if they sign one more player.
The next match of the season for the Spark is later today. It will be at 8:30 p.m. local time against the Houston Outlaws.
The Hangzhou Spark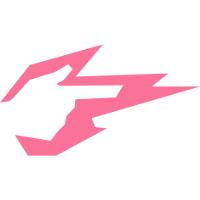 Hangzhou Spark OWL Rank #4 Ria Park Seong-wook (박성욱) off tank BeBe Yoon Hui-Chang (윤희창) flex support Adora Kang Jae-Hwan (강재환) dps GodsB Kim Kyeon-Bo (김경보) dps Krystal Cai Shilong ( 蔡世龙) dps guxue Xu Qiulin (徐秋林) tank iDK Park Ho-jin (박호진) support currently are:
And their staff is: