Bazooka Puppiez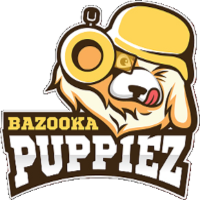 Bazooka Puppiez Inactive Mete Metehan Aksüt off tank cRNKz Joshua Santana dps kraandop Timber Rensen tank sab Mats Bauer support have rebranded to Side Effects
Side Effects Inactive sab Mats Bauer flex support Frost Erik Hinderson Krogsrud dps khave Kristian Have support heading into Contenders Trials 2019 Europe Season 1. The team has also undergone roster changes that leave only three players from last season's roster.
We are proud to announce our rebrand to Side Effects, along with a new roster for Trials 2019:

🛡 @Mete_OW
🛡 @ClydeWylde

💪🏼 @Frost_OW
💪🏼 @SpoXezOW
💪🏼 @JonaStelma

💉 @khave_ow
💉 @sab5048

Manager: @call_me_bomb
Mascot: @LuckyMojo

— Side Effects (@SideEffects_OW) February 7, 2019
Mete , sab and khave all return to the roster. Around them are four new players.
Those players are Frost , SpoXez , Bogur and Jona . Neither Bogur nor Jona have experience in Contenders or Contenders Trials.
If the team qualifies for Contenders, Bogur will become the first Bulgarian to compete in Contenders.
The new roster has no coaches. Bomb continues the role she served on the Bazooka Puppiez as the team's manager.
Side Effects begin their run in Contenders Trials February 8 with a match against CIS Hope.
The Side Effects
Side Effects Inactive sab Mats Bauer flex support Frost Erik Hinderson Krogsrud dps khave Kristian Have support are: