Former Miraculous Youngster
Miraculous Youngster Inactive Lateyoung Ma Tianbin (马添彬) off tank Leave Huang Xin (黄馨) dps YangXiaoLong Zhang Zhihao (章智浩) dps jiqiren Wei Yansong (韦炎宋) tank creed Yan Xiao (晏骁) support Sky He Junjian (何军剑) support and Team CC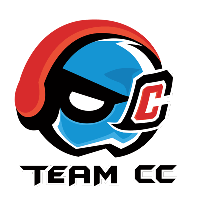 Team CC Contenders CN Rank #1 1987 Cao Jiale (曹家乐) flex support SeeYA Shin Dong-hoon (신동훈) off tank innovation Oh Seok-hyun (오석현) dps Diya Lu Weida (陆炜达) dps GagA Qiu Jiaxin (仇佳鑫) tank superich Wu Gengtuo (吴梗拓) support main tank jiqiren has joined the Chengdu Hunters
Chengdu Hunters OWL Rank #13 Elsa Luo Wenjie (罗文杰) off tank Molly He Chengzhi (何诚智) flex support Jinmu Yi Hu (易虎) dps Leave Huang Xin (黄馨) dps Ameng Ding Menghan (丁蒙涵) tank Yveltal Li Xianyao (李先曜) support . He is the roster's second main tank.
Maybe you've already heard? 🤔 Fresh out of @owpathtopro Contenders, a new Hunter is entering the fray!

🛡️ Wei "Jiqiren" Yansong (韦炎宋)

Please join us in welcoming main tank Jiqiren to our roster for @OverwatchLeague's second season.#LetsGoHunt🐼 pic.twitter.com/j3YS190Ebz

— Chengdu Hunters (@ChengduHunters) January 16, 2019
jiqiren played with Miraculous Youngster, China's strongest team at the time, in 2017. He left competitive Overwatch play following the disband of MY, but returned a few months later on Team CC, the academy team of the Shanghai Dragons. He competed with Team CC in all three seasons of Contenders 2018.
He played alongside fellow Hunters YangXiaoLong and Lateyoung on Miraculous Youngster and was coached by RUI , now the head coach of the Hunters. In fact, his experience with Lateyoung goes beyond Miraculous Youngster as the two also played side-by-side on Team CC.
The roster's only other main tank is Ameng , who previously went by Vanessa. He is most well-known for playing on Legend Young Beyond and Moss Seven Club.
jiqiren is the 10th player to join the Hunters roster. They are the only team in the Overwatch League made up entirely of Mandarin-speaking players.
Their first match of the season is against another Chinese team: the Guangzhou Charge. That match is set to take place February 15.
The Chengdu Hunters
Chengdu Hunters OWL Rank #13 Elsa Luo Wenjie (罗文杰) off tank Molly He Chengzhi (何诚智) flex support Jinmu Yi Hu (易虎) dps Leave Huang Xin (黄馨) dps Ameng Ding Menghan (丁蒙涵) tank Yveltal Li Xianyao (李先曜) support roster and staff are: