The Guangzhou Charge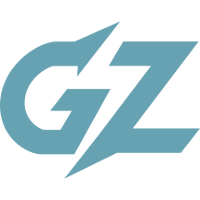 Guangzhou Charge OWL Rank #9 Cr0ng Nam Ki-cheol (남기철) off tank Farway1987 Cao Jiale (曹家乐) flex support choisehwan Choi Se-Hwan (최세환) dps Develop Chae Rak-hoon (채락훈) dps Rio Oh Seung-pyo (오승표) tank Unique Yoo Dong-hyun support have revealed the team's three coaches. All three were previously coaches for the Meta Gaming organization.
We are pleased to announce our coaching staff of J1N as Head Coach, and Tydolla and Sungwoo as Assistant Coaches. They have had success coaching professional teams in South Korea, China, and Pacific Contender regions, and are well-equipped to lead an international roster. pic.twitter.com/eY3918pL3C

— Guangzhou Charge (@GZCharge) December 4, 2018
JIN joins the Charge after previously serving as the head coach of Meta Bellum. He has spent much of 2018 with the team and helped them finish in the top four of both Contenders seasons.
Joining him from Bellum will be Tydolla . Tydolla was a DPS and off-tank player for much of his career, even competing in Contenders Season 1 as a player for MVP Space. He transitioned into a coaching role after Season 1 and joined Meta Bellum for Contenders Season 2.
Sungwoo will be joining as an assistant coach after previously serving as the head coach of Meta Athena. He joined Meta Athena for Contenders Season 2 Trials, helping the team finish short of a Contenders promotion in fifth. Before that, he was the head coach of DeToNator.KOREA
DeToNator.KOREA Inactive SleepyBear Lee Geum-yong (이금영) off tank Blitz Ahn Kwang-hwan dps Dahim Park Joon-hee (박준희) dps XOON Kim Soo-hoon (김수훈) tank Cr0ng Nam Ki-cheol (남기철) tank Apache Lee Min-hyeok (이민혁) support , the champions of Contenders Season 1 Pacific.
The three coaches will lead a mixed roster featuring players from Korea, China, the United Kingdom and the United States. Four of those players were on Meta Bellum prior to joining the Charge.
The next season of the Overwatch League begins February 14.
The Guangzhou Charge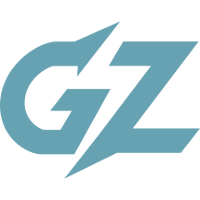 Guangzhou Charge OWL Rank #9 Cr0ng Nam Ki-cheol (남기철) off tank Farway1987 Cao Jiale (曹家乐) flex support choisehwan Choi Se-Hwan (최세환) dps Develop Chae Rak-hoon (채락훈) dps Rio Oh Seung-pyo (오승표) tank Unique Yoo Dong-hyun support 's roster is:
The staff is: