Contenders South America team Predators Esports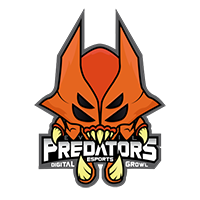 Predators Esports Inactive Harzeck Juan Diego Villegas off tank Sam Samuel Isaac Orozco Gaspar dps debout David Beaupuits dps izAvenge Lucio Jamie tank Unreal Ricardo Ivan López Prado support raúl Raúl Salas support have announced their roster for the new Contenders season. Their roster features four new players.
Denle la bienvenida a nuestro nuevo Roster dedicado a Overwatch , esta es la primera vez que la escuadra incorpora Depredadores fuera de México , siempre buscando los mejores resultados.

Nos vemos en Overwatch Contenders Season 3@redbullMEX @Logitech @GoodsTV @Kultecmx pic.twitter.com/PF8ajpLgec

— Predators Esports (@PredatorsEsport) November 1, 2018
The two returning players are Sam and Unreal . They were members of the original all-Mexican Predators roster that entered Contenders South America in Season 1.
The rest of the roster has been replaced with players from various South American countries. The new additions are the Chilean pairing of raúl and debout , the Argentinean izAvenge and the Colombian Harzeck .
In addition, the team has added a new coach in Paranoidxz . He joins TikoRandom on the coaching staff.
raúl, debout and Harzeck remain together after last playing for Looking for Tanks. izAvenge joins after previously playing for Isurus Gaming.
Predators Esports enter Contenders Season 3 South America after a top eight finish in Contenders Season 2. Their first match is November 22 against The Suqiunho Nation.
Predators Esports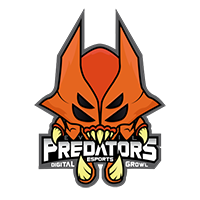 Predators Esports Inactive Harzeck Juan Diego Villegas off tank Sam Samuel Isaac Orozco Gaspar dps debout David Beaupuits dps izAvenge Lucio Jamie tank Unreal Ricardo Ivan López Prado support raúl Raúl Salas support are:
Their staff is:
Sergi "Paranoidxz" Carrasco Marsiñach (Head Coach)
Carlos Alberto "TikoRandom" Hernandez Malacara (Assistant Coach)