We Have Org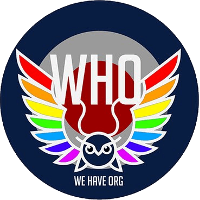 We Have Org Inactive crems Carl Aspehult off tank TwolzZ Thimo Wilts off tank SpoXez Bertram Hvass dps Chubz Simon Vullo tank kangakanga Gustaf Leufstedt support Karra Karzan Schippers support have announced their new roster heading into Contenders Trials Season 3 Europe. The new roster features a mix of players both new and old to the team.
We are happy to show off our roster for EU Contenders Trials!

🛡️
🇫🇷@ChubzOW
🇳🇱@Twolzz

⚔️
🇮🇱@WayfastOW
🇸🇪@Danneddow
🇩🇰@SpoXezOW

💉
🇫🇮@Jofiow
🇳🇱@KaasIsBaasOW
🇸🇪@KangakangaOW

🇪🇸Head Coach: @PushPayloadTv
🇧🇪Assistant Coach: @OwRecent
🇬🇧Manager: @JesterFarianOW pic.twitter.com/7nZmJWRi8N

— We Have Org (@WeHaveOrg) October 7, 2018
Three new players join We Have Org: main tank Chubz , DPS SpoXez and support kangakanga . They replace the team's three departures in support Taang , main tank Midna and DPS MrDragonlol .
The team's head coach will be PushThePayloadTV. His assistant coach will be Recent. PushThePayloadTV previously coached Golden Sausage.
The team previously announced DPS Dannedd was leaving the team for better opportunities. The team then stated a change in circumstances has led to him remaining with the team.
Change in circumstances.

— We Have Org (@WeHaveOrg) October 7, 2018
We Have Org was relegated to Trials after finishing in the bottom four of Contenders Season 2 Europe. They will have to finish in the top four of Trials to return to Contenders for Season 3.
UPDATE: The team has announced Chubz will no longer be in the lineup and Midna is returning.
The We Have Org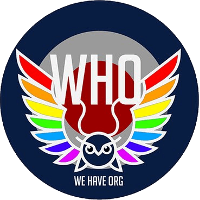 We Have Org Inactive crems Carl Aspehult off tank TwolzZ Thimo Wilts off tank SpoXez Bertram Hvass dps Chubz Simon Vullo tank kangakanga Gustaf Leufstedt support Karra Karzan Schippers support roster is:
The We Have Org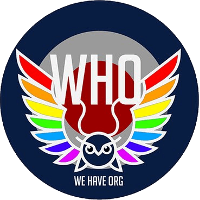 We Have Org Inactive crems Carl Aspehult off tank TwolzZ Thimo Wilts off tank SpoXez Bertram Hvass dps Chubz Simon Vullo tank kangakanga Gustaf Leufstedt support Karra Karzan Schippers support staff is:
"PushThePayloadTV" (Head Coach)
"Recent" (Assistant Coach)
Will "JesterFarian" Gibson (Manager)