Elbion, former analyst of EnVision Esports, has recently announced that he has found a new banner to work under in the form of the British Hurricane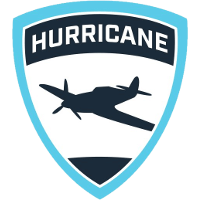 British Hurricane Contenders EU Rank #1 Hafficool Hafþór Hákonarson off tank Dannedd Daniel Rosdahl dps Tsuna Samir Ikram dps numlocked Seb Barton tank bock1 Jakob Kleveland support Jofi Joni Ilves support .
We are glad to announce that @ElbionTosscoble will be working with the British Hurricane serving in the role of Analyst! #FangsOut

Read more: https://t.co/dJcOa2gHDO pic.twitter.com/5BvxB1UJb4

— British Hurricane (@Hurricane) August 13, 2018
It's true! As a long time @Cloud9 fan from my LoL days, joining the Hurricane and the C9 family has been a surreal experience.

The team has been a joy to work with, but we've got an insane amount of work to do moving forward. Excited for LAN next season ;) https://t.co/0Dw45rhnFe

— Joshua 'Elbion' Tuffs (@ElbionTosscoble) August 13, 2018
Elbion announced his departure from the team back in May. EnVision would eventually release their Overwatch team about a month later and later become part of Team Envy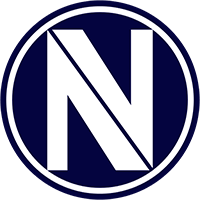 Team Envy Contenders NA Rank #2 Crimzo William Hernandez flex support ELLIVOTE Elliot Vaneryd off tank Jaru Jason White dps SharP Hugo Sahlberg dps Trill Ashley Powell tank Fire Anthony King support .
In a welcoming announcement on the Cloud9 website, more insight was provided regarding Elbion's addition to the team:
Cloud9 and the British Hurricane are thrilled to announce the signing of Joshua Elbion Tuffs to the Hurricane coaching staff, serving in the role of analyst!

Elbion previously served on the coaching staff for Envision Esports, helping lead the team to a 13-7 regular season record in Overwatch Contenders 2018 Season 1: North America, along with a trip to the semifinals on their way to a 3rd/4th place finish. Prior to that, he was an Overwatch feature writer for Dot Esports, and we're excited that he's bringing his extensive knowledge of the game to the Hurricane!

"Elbion is going to be a great addition to the team and I know the players and coaching staff have already welcomed him to the family. Looking forward to seeing the Hurricane in action again soon!" — Jack Etienne, Cloud9 CEO & Owner

You'll be able to catch the British Hurricane in the upcoming Overwatch Contenders 2018 Season 3 Trials: Europe, as they look to rediscover the winning ways that crowned them Overwatch Contenders 2018 Season 1: Europe Champions!
The British Hurricane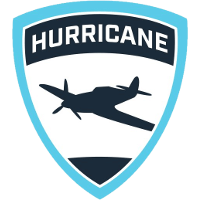 British Hurricane Contenders EU Rank #1 Hafficool Hafþór Hákonarson off tank Dannedd Daniel Rosdahl dps Tsuna Samir Ikram dps numlocked Seb Barton tank bock1 Jakob Kleveland support Jofi Joni Ilves support roster is:
Finley "Kyb" Adisi (DPS)
Michael "MikeyA" Adams (DPS)
Herman "Nesh" Kobrin (DPS)
Hafþór "Hafficool" Hákonarson (Flex)
Cameron "Fusions" Bosworth (Tank)
Jakob "bock1" Kleveland (Support)
Ryan "CrusaDe" van Wegen (Support)
daniel "FunnyAstro" Hathaway (Support)
Joshua "Elbion" Tuffs (Analyst)
Nicholas "Shifty" Travis (Coach)
Ysabel "Noukky" Müller (Manager)