European Contenders team HSL Esports
HSL Esports Contenders EU Rank #20 have let go of their roster and called up their academy team to their main team. This change came after they lost in the opening round of the most recent Contenders tournament.
THANK YOU FOR EVERYTHING.@henningsenOW @rCkow @fupzenow @ZealOW @ImTrispear @DollaRisti @IzzyoW @Aplox pic.twitter.com/EJwulwNPYH

— HSL Esports (@HSLesports) April 25, 2020
We're happy to announce that we have promoted our academy team to contenders. In addition we also like to welcome Wayfast to the roster. We're exicted to see what these players can achieve!

🛡 @owJulo
🛡 @vendettaow

⚔️ @WayfastOW
🏹 @NoodleCow

💉 @Frayu1600
💉 @Barotz_ow pic.twitter.com/hucKTbAiW4

— HSL Esports (@HSLesports) April 27, 2020
The team released rCk , Fupzen , Dolla , Trispear , henningsen and Zeal . Three of those players -- rCk, henningsen and Dolla -- have reunited with former HSL Esports teammate Ding and joined two others to form a new team: Disaster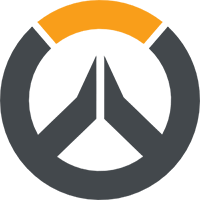 Disaster Inactive rCk Richard Kanerva off tank Ding Danni Rasmussen flex support .
HSL Esports' new roster is made up of five players from their academy team: Frayu1600 , Julo , ILikeCows , Barotz and Vendetta . Their sixth player, Wayfast , was last a member of Angry Titans.
They have also parted with two of their assistant coaches: Izzy and Aplox . Lov3monkey remains the team's head coach.
HSL Esports' new roster failed to qualify for the next week of Contenders in the most recent week of Contenders Trials. Disaster finished second during this week's competition.