Korean organization O2 Blast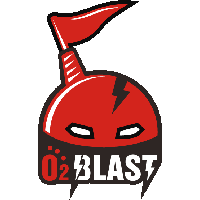 O2 Blast Contenders KR Rank #1 Kalios Shin Woo-yeol (신우열) off tank Finn Oh Se-jin (오세진) flex support Proper Kim Dong-hyeon (김동현) dps Kilo Jung Jin-woo (정진우) dps Dalgona Lee Ha-neul (이하늘) support has announced their new roster for Contenders 2020. Four new players as well as a coach will be joining the team.
[OWC KR 2020 Season Roster]

새로운 O2 Blast의 오버워치 컨텐더스 2020 시즌 로스터를 소개합니다.

매번 응원 해주시는 팬 여러분들께 감사의 말씀을 드리며, 새롭게 시작하는 이번 시즌에도 많은 응원과 관심 부탁드립니다.

감사합니다. pic.twitter.com/nssW68kKWu

— O2 Blast (@O2Blast_OW) December 31, 2019
The most prominent additions for O2 Blast are three former Overwatch League players: Yakpung , Neko and Kalios . Yakpung returns to his former home in Contenders after playing for the Toronto Defiant in 2019. He joins O2 Blast alongside fellow Defiant teammate Neko. Under the Defiant, the two of them qualified for the Stage 1 playoffs, falling in the quarterfinals to the eventual runners-up San Francisco Shock. Both players were cut during the offseason as the Defiant moved towards a Western-oriented roster.
Kalios left the Overwatch League in 2018 and has been bouncing around several teams. After briefly playing for the Skyfoxes towards the end of 2018, he played for Korean team Griffin. He and Griffin qualified for both seasons of Contenders Trials Korea in 2019, but missed out on qualifying for Contenders. He then briefly played for Third Impact in August.
Also joining the team are support player Finn and coach BUTEUK . Finn played for Team MVP during Contenders 2019 Season 1, where they achieved a 2-5 match record but finished in last place in the regular season. BUTEUK last coached Team CC, where they finished in second place in the last season of Contenders China.
The new acquisitions join Proper , Pelican and Kaiser , who are returning to O2 Blast. The team achieved two second place finishes in Contenders 2019 Season 1 and in the Pacific Showdown.
They've also had three players move up to the Overwatch League during the offseason. Cr0ng, Myunbong and Mandu went to Guangzhou Charge, Boston Uprising and New York Excelsior, respectively.
The new roster will have their first showing at the Contenders seeding tournament held next week.
The players on O2 Blast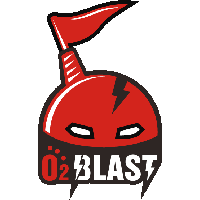 O2 Blast Contenders KR Rank #1 Kalios Shin Woo-yeol (신우열) off tank Finn Oh Se-jin (오세진) flex support Proper Kim Dong-hyeon (김동현) dps Kilo Jung Jin-woo (정진우) dps Dalgona Lee Ha-neul (이하늘) support are:
Their coaching staff is: