The British Hurricane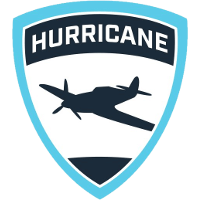 British Hurricane Contenders EU Rank #1 Molf1g Mikkel Djernes off tank Ripa Riku Toivanen flex support Dannedd Daniel Rosdahl dps SparkR William Andersson dps Hadi Daniel Bleinagel tank Kellex Kristian Keller support have announced their roster for the 2020 Contenders season.
With a former gladiator joining our ranks, the 2020 British Hurricane are ready to take flight! Please join us in welcoming Ripa to the British Hurricane to complete our starting 6! #FangsOut🛩️

🏥 @Jofiow & @Ripaow
🛡️ @hadiow & @Molf1g
⚔️ @Danneddow & @SparkROW pic.twitter.com/K6x0KVD4ze

— British Hurricane (@Hurricane) December 21, 2019
The roster has a lone addition in Ripa , who joins the team after entering free agency in mid-October. Ripa was on the Gladiators' roster previously. He is filling the team's vacancy after former flex support bock1 chose to retire in early October.
This announcement also signaled the departure of DPS player Tsuna . His departure leaves only Dannedd and SparkR as the team's DPS players.
It's been 10 months with British Hurricane, It's been an absolute pleasure working with everyone there. I have learnt a lot throughout my journey with them and I'm extremely thankful for the opportunity. Now it's time to move on. https://t.co/4ZUNS3Zvsq

— Tsuna (@tsuna) December 21, 2019
During Tsuna's two Contenders seasons with the team, his most impressive finish came in the first season of Contenders 2019 Europe, where the team achieved a perfect 7-0 record in the regular season, only suffering a defeat in the grand finals to the Angry Titans.
The last time the Hurricane were in the news was at the end of November, when they announced the addition of CommanderX to their team's coaching staff. The Hurricane now sport a full six man roster and two coaches.
The next season of Contenders begins with a seeding tournament on January 6.
The British Hurricane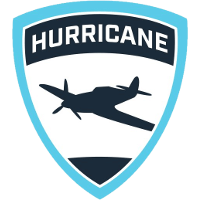 British Hurricane Contenders EU Rank #1 Molf1g Mikkel Djernes off tank Ripa Riku Toivanen flex support Dannedd Daniel Rosdahl dps SparkR William Andersson dps Hadi Daniel Bleinagel tank Kellex Kristian Keller support 's roster is:
Their coaches are: