Off-tank player brussen has left Young and Beautiful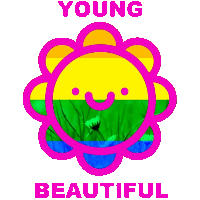 Young and Beautiful Contenders EU Rank #3 Naru Marcel Blömer off tank Boombox Isaac Charles flex support NiCOgdh Nicolas Moret dps syca Jae dps BenBest Benjamin Dieulafait tank Kruise Harrison Pond support to join Angry Titans
Angry Titans Inactive .
We are more than pleased to announce @brussenn has joined our roster! Please give him a warm welcome to our Angry Family!#StayAngry pic.twitter.com/gSIkrw2kb4

— Angry Titans (@angrytitans) July 3, 2019
brussen joins an Angry Titans team who already field an off-tank player in moursi. He will be the team's seventh player. It is unclear who of the two players will become the team's starter.
He leaves a Young and Beautiful team he played for since Trials Season 2. He also played for YaB in their first three matches of Contenders, helping the team achieve a 2-1 start.
brussen's departure from Young and Beautiful triggered a shuffle between a few European Contenders teams. Young and Beautiful picked up Molf1g to replace brussen and Shu's Money Crew EU brought in Naga as a stand-in to replace Molf1g.
The next match for Angry Titans is July 5 against the British Hurricane. Whether or not it will be brussen's debut remains to be seen.
Angry Titans
Angry Titans Inactive are now:
And the coaches are: