Chinese organization Light Gaming
Light Gaming Contenders CN Rank #9 YOUNAI Yang Junyi (杨君毅) off tank b612 Xu Peixuan (徐珮瑄) flex support n1ghtg0d Bai Xinyu (白鑫宇) dps Dizzy Lu Lin (路林) dps Roshan Jing Wenhao (井文豪) tank CENTURY Liu Shiji (刘世纪) support announced on Weibo that they have acquired Kindergarten of Overwatch
Kindergarten of Overwatch China Rank #2 Zelta Zou Chenhan (邹晨翰) dps cloudy Hong Yiteng (洪怿腾) dps Daddi dps YangYue dps Flydog tank SaoWe1 tank Aoko support 's spot in the most recent season of Contenders.
Light Gaming entered the scene in 2016, but ceased operations in early 2018. The team, however, reformed again in May of this year, and this will be the team's first venture into Contenders China.
LTG reunites several members of the now-defunct FTD Club
FTD Club Inactive YOUNAI Yang Junyi (杨君毅) off tank Max Wu Yanbo (吴彦博) dps Muggle Tang Shijun (唐时俊) dps Roshan Jing Wenhao (井文豪) tank b612 Xu Peixuan (徐珮瑄) support CENTURY Liu Shiji (刘世纪) support that played in the Overwatch Premier Series in 2017. The most notable players are tank Roshan and flex support b612 (previously known as Freefeel), both of whom played for the Shanghai Dragons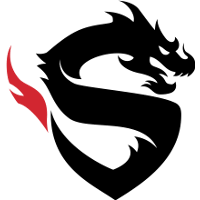 Shanghai Dragons OWL Rank #3 Luffy Yang Seong-hyeon (양성현) flex support envy Lee Kang-jae (이강재) off tank diem Bae Min-seong (배민성) dps Gamsu Noh Yeong-jin (노영진) tank DDing Yang Jin-hyeok (양진혁) flex CoMa Son Kyeong-woo (손경우) support in the Overwatch League in 2018. Off-tank YOUNAI , besides having played for FTD, was also previously a caster for Contenders China, and briefly played for Labratory in Season 1 of Trials China 2019. Support player CENTURY also played for Team CC and Guangzhou Academy before joining Light Gaming.
Also joining LTG are DPS players Hu1Z and n1ghtg0d . Hu1Z rejoins LTG after playing for the team in 2017, while n1ghtg0d played for Triple Six Legend in 2018.
Light Gaming most recently played in the Summer edition of LanStory Cup 2019, but finished in the group stage without taking a match win. They will be looking for their first tournament victory since their rebuild in Contenders China, details of which have not been announced yet.
Light Gaming
Light Gaming Contenders CN Rank #9 YOUNAI Yang Junyi (杨君毅) off tank b612 Xu Peixuan (徐珮瑄) flex support n1ghtg0d Bai Xinyu (白鑫宇) dps Dizzy Lu Lin (路林) dps Roshan Jing Wenhao (井文豪) tank CENTURY Liu Shiji (刘世纪) support are: