The Paris Eternal
Paris Eternal OWL Rank # Finnsi Finnbjörn Jónasson off tank Greyy Luís Perestrelo flex support DANYE Karol Szcześniak dps BenBest Benjamin Dieulafait tank NiCOgdh Nicolas Moret flex Kruise Harrison Pond support have announced the promotion of Féfé to the role of head coach in the team.
Breaking News: We are pleased to announce that @FelxGG will be the new Head Coach of the Paris Eternal. We are excited for him to lead us into Stage 2! pic.twitter.com/6oL5NU92Ik

— Paris Eternal (@ParisEternal) April 3, 2019
The head coach role was vacated by daemoN , who left the Eternal to join the Dallas Fuel
Dallas Fuel OWL Rank # uNKOE Benjamin Chevasson flex support NotE Lucas Meissner off tank aKm Dylan Bignet dps ZachaREEE Zachary Lombardo dps OGE Son Min-seok (손민석) tank Closer Jung Won-sik (정원식) support as an assistant coach.
Féfé previously served as a player development coach for the Eternal. Prior to entering the Overwatch League, he worked as an analyst for Eagle Gaming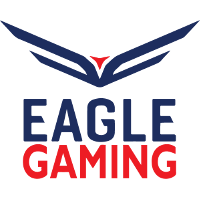 Eagle Gaming Inactive .
KyKy and Seita will continue their roles as assistant coaches under Féfé's leadership.
After a hot 2-0 start in Stage 1, the Eternal quickly cooled off and finished 3-4 by the end of the stage. They had a 9-17-2 map record across the entire stage.
Paris Eternal's first match of Stage 2 will be on April 4 against the Guangzhou Charge.
The Paris Eternal
Paris Eternal OWL Rank # Finnsi Finnbjörn Jónasson off tank Greyy Luís Perestrelo flex support DANYE Karol Szcześniak dps BenBest Benjamin Dieulafait tank NiCOgdh Nicolas Moret flex Kruise Harrison Pond support are:
And their staff are: