The Vancouver Titans
Vancouver Titans OWL Rank #2 JJANU Choi Hyeon-woo (최현우) off tank Twilight Lee Joo-seok (이주석) flex support Haksal Kim Hyo-jong (김효종) dps SeoMinSoo Seo Min-Soo (서민수) dps Bumper Park Sang-beom (박상범) tank SLIME Kim Sung-jun (김성준) support have added former GC Busan Wave
GC Busan Wave Contenders KR Rank #5 Ritz Son Dong-hoon (손동훈) off tank Edison Kim Tae-hoon (김태훈) dps DELIGHT Lee Young-hoi dps ION Lim Ji-heon (임지헌) tank DayDream Song Ji-hoon (송지훈) support Fielder Kwon Joon (권준) support assistant coach Andante to their staff as an analyst, pending visa approval.
Today, we welcome @Andante_OW to the Titans Support Staff as our new Analyst. He will join us in LA soon, pending visa approval.

Let's get that W! #ForceOfNature #OWL2019 pic.twitter.com/dkOuyehF0s

— Vancouver Titans (@VancouverTitans) March 1, 2019
The former GC Busan Wave assistant coach joins the Titans after a 5th-8th placing in the most recent Contenders season. His departure comes four days before their first Contenders match against O2 Blast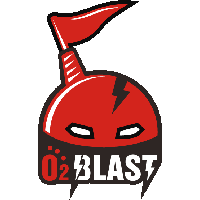 O2 Blast Contenders KR Rank #3 Cr0ng Nam Ki-cheol (남기철) off tank Myunbong Seo Sang-min (서상민) flex support Proper Kim Dong-hyeon (김동현) dps Pelican Oh Se-hyun (오세현) dps Kaiser Ryu Sang-hoon (류상훈) tank Mandu Kim Chan-hee (김찬희) support .
Prior to this addition, Vancouver's staff consisted of paJion , Harsha , and Yang1 .
The Titans secured a 3-1 victory over the Los Angeles Valiant in their first match following the official announcement of Andante's addition.
The Titans' next map in the Overwatch League is against the Paris Eternal
Paris Eternal OWL Rank #17 Greyy Luís Perestrelo flex support SoOn Terence Tarlier dps ShaDowBurn George Gushcha dps lhcloudy Roni Tiihonen tank NiCOgdh Nicolas Moret flex Kruise Harrison Pond support in Week 4 of league play. They currently sit first in the Pacific division and second in the league overall behind the New York Excelsior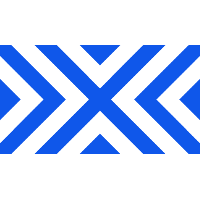 New York Excelsior OWL Rank #3 JJoNak Bang Sung-hyeon (방성현) flex support MekO Kim Tae Hong off tank Libero Kim Hye-sung (김혜성) dps Nenne Jeong Yeon-kwan dps Mano Kim Dong-gyu (김동규) tank ANAMO Jeong Tae-seong (정태성) support .
The Vancouver Titans
Vancouver Titans OWL Rank #2 JJANU Choi Hyeon-woo (최현우) off tank Twilight Lee Joo-seok (이주석) flex support Haksal Kim Hyo-jong (김효종) dps SeoMinSoo Seo Min-Soo (서민수) dps Bumper Park Sang-beom (박상범) tank SLIME Kim Sung-jun (김성준) support roster is:
The coaching staff is: