The New York Excelsior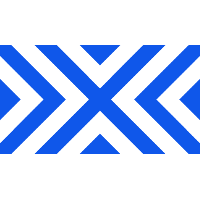 New York Excelsior OWL Rank #4 JJoNak Bang Sung-hyeon (방성현) flex support MekO Kim Tae Hong off tank Libero Kim Hye-sung (김혜성) dps Nenne Jeong Yeon-kwan dps Mano Kim Dong-gyu (김동규) tank ANAMO Jeong Tae-seong (정태성) support have added IMT as their assistant coach. They now have three coaches in total.
We're happy to announce @OWimt as the newest member of the NYXL crew

Join us in welcoming him pic.twitter.com/px4BEKgQYl

— NYXL (@NYXL) December 4, 2018
IMT does not have any experience with previous teams and instead has made his name known through YouTube content. His YouTube channel has primarily revolved around Overwatch analysis.
Please welcome our new coach IMT. He has great insight into strategy and statistic analysis. Let's start moneyb...MONEYGUN!!
NYXL의 새로운 IMT 코치님을 환영해주세요. 분석 및 전략에 굉장한 역량을 보여주시는 코치님입니다. KAIST에서 행동유전학 박사과정을 곧 마치고 저희와 함께합니다! https://t.co/5GtdOcl4Cc

— nuGget (@arqnuGget) December 5, 2018
He joins head coach Pavane and assistant coach zet on the Excelsior staff. Both were coaches on the team last season, although zet joined during the middle of the season. IMT will likely be taking the role of WizardHyeong, who left the team during the offseason to join the Washington Justice.
The New York Excelsior had the best regular season record last season, but came up short in the playoffs. They were eliminated in the semifinals by the Philadelphia Fusion.
The next season of the Overwatch League begins February 14.