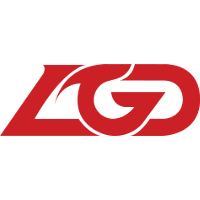 Scheduled
7:45 AM EDT
Saturday, August 12th
Map 2
Watchpoint: Gibraltar
Looking forward to this match. I think LGD is likely to dominate but 1246 could always pull off another epic upset. I'm definitely getting up for this.
LGD looking absolutely dominant in this match and put on a clinic of "how to get revenge" on their opponents. A mirror of their Spring Group phase encounter with 1246. This now puts the latter at 0-2 which begs the question of if their Spring GF win was LGD having a bad day.
1246 now need to really step it up to avoid not qualifying or worst, relegation. As for LGD they look like they're back in form and I look forward to their matches against FTD and MY in particular.